CS Coaching In Varanasi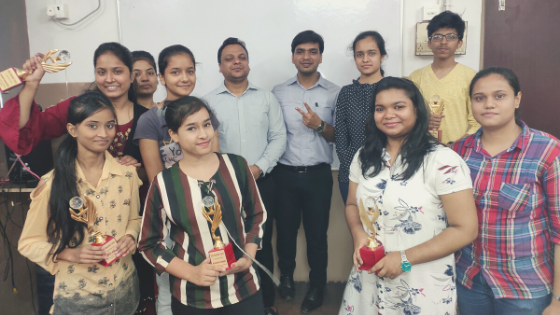 CS Coaching In Varanasi
Looking for the best CS Coaching in Varanasi? You have landed on the right page, Lilha Education Centre is the Best Coaching for CS In Varanasi. Let's Look At CS Course At A Glance.

CS as the duration of the course might vary depending on the number of attempts one takes to clear all the exams but it is also definitely among the most frequently asked questions. So let us begin with understanding the course structure:
Company Secretary, as you might know, is divided into three levels which are as follows:
Foundation
Executive
Professional
One can appear for the next level exam after 9 months of clearing the previous level. But since the exams are only conducted in June and December, the gap is effectively of 12 months. So THREE years to clear all the exams (assuming that every level is cleared in the first attempt itself).
Apart from the exams, there are certain mandatory trainings that the student has to undergo , which are as follows:
15 days Academic Program applicable to all students who clear their Executive. This training is further divided into the following:

2 days Induction Program
3 days e-governance
5 days Skill Development
5 days Entrepreneurship Development.

15 days of Management Skills Orientation Program (MSOP) after passing of the Professional level.
Either 3 Or 2 Or 1 year(s) of Long Term Internship with specified entities after completing Foundation OR Executive OR Professional level respectively.
From the above, we can infer that the duration of the course along with the internship, if all the levels are cleared in the first attempt, is as given hereunder:
If the internship is pursued after Foundation it will be ONE YEAR OF FOUNDATION + THREE YEARS OF INTERNSHIP (whilst appearing for Executive and Professional) = FOUR YEARS
If the internship is pursued after Executive it will be ONE YEAR OF FOUNDATION + ONE YEAR OF EXECUTIVE + TWO YEARS OF INTERNSHIP (whilst appearing for Professional)= FOUR YEARS
If the internship is pursued after Professional it will be ONE YEAR OF FOUNDATION + ONE YEAR OF EXECUTIVE + ONE YEAR OF PROFESSIONAL + ONE YEAR OF INTERNSHIP = FOUR YEARS
Know more about the CS Course